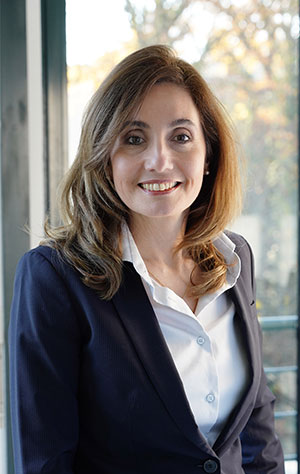 Interview with Mariana Alba
Recently, Marcia Banks had a conversation with Dr. Mariana Alba, Acting Director for Bachelor Business Programs in the Walker School of Business and Technology, Webster University, Geneva on Skills for Employability. The written conversation follows. The main idea is that the recent graduate seeking employability should be aware that having technical skills, fluency in multiple languages, specific job-related technical abilities, and a recently earned diploma are most often not sufficient in today's labor market. "Soft", cross-disciplinary competences and personality traits, as well as "mad skills" are assets and may make the difference in obtaining that first job. The candidate should be open and receptive to working for a small company to gain skills that would be of interest to a larger, big-name company. Candidates should be aware of how AI and scanners and affect applications. We look forward to a follow up conversation on what we can do to help recent graduates obtain that interview that may give them their first experience in the labor market.
---
This is an abbreviated interview that took place in early January 2023, with Mariana Alba, the Acting Director for Bachelor Business Programs in the Walker School of Business and Technology, on Skills for Employability.
Marcia: Mariana, you are currently working on an article that will provide some insights into what it takes for recent university graduates to obtain interviews to enter the labor market. With that challenge in mind, have we, as educators, thought through what these university students, with no professional experience, must be able to have to get their first job?
Mariana: Students understand that having a diploma gives them the opportunity to be more marketable. However, the labor market is very uncertain and very unstable. Here, in Switzerland, the market is quite particular. Most of the students we have here at Webster University Geneva need to adapt to the culture of the country where they plan to apply for a job, not necessarily in Switzerland. In general, we can say that there is a formal and a less formal way to apply for a job. The formal and traditional process starts when they send their CV and apply for the position. While the less formal, reveals that some opportunities come from networking, a process that is short and straightforward.
Whether the case is, students need to prepare themselves to join the labor market. This is a demanding task as it goes beyond having the traditional skills, i.e., those capabilities that enable the person to perform tasks accurately.
Now, considering that these skills can be classified, essentially, into two categories: hard and soft skills. So, on the one hand we have "hard skills" which comprises those competencies that individuals possess such as technical skills, fluency in other langages, and specific job-related technical abilities; on the other hand, we have the "soft skills" which refers to cross-disciplinary competences and personality traits.
In addition, more recently I learnt about the "mad skills" that are defined as human skills that are particularly rare or accentuated to a remarkable degree, i.e., skills that are out of the ordinary.
From my point of view, the combination of the three skills: hard, soft and mad will make the candidate stand out, providing a sense of uniqueness in each candidate. Consequently, we as educators, must ensure that the students are capable to show that they have acquired them, and they will be able to make a difference in the workplace.
The soft skills are the ones that the schools should also help the students develop. These include how to be a productive and a contributing member of a team (teamwork), how to think in an adaptable and complex way (critical thinking) and what is involved in project management. Project management is part of what we call hard skills, yet project management is also how to deal and work with other people. For instance, working on a project and being able to ask themselves, "How should I distribute the roles and responsibilities if I am in charge of the project; how can I identify the trustworthiness of individuals on a task?"
These are some of the skills that we should infuse with the academic skills. It is an application of those skills; it is also knowing oneself and being able to identify how to make connections with others for the benefit of a team.
At the time students apply for a job, they should know what soft skills they have and may differentiate them from other candidates which leverage the uniqueness that we have referred above. The latter combined with their passion can create an extraordinary asset for the organization.
Marcia: Many of us use the term critical thinking yet many of us do not understand what it really means to think in a critical manner and thus to practice critical thinking. Are we actively teaching for critical thinking and asking the students to apply critical thinking at the university level?
Mariana: Well, I think that critical thinking, as any other soft skills, may be a skill some people come by naturally, as they justify their thinking.
A skill I stress, and I help students to develop, is risk management. Students do not always think about risk management. Therefore, they do not consider if they may be putting the project at risk, or people at risk, and maybe a community at risk, because it was easier and faster to sign a paper and move on. Knowing about risk management is a responsibility. If I am responsible of a project; how many people I am leaving behind by taking this particular decision? This is an aspect of thinking critically.
Another skill that we should help students develop is an understanding of global impact. Specifically, how does the project affect the population? Positively and/or negatively. Then, can they take a more global view, look at it using a wider lens, and see how a decision can be replicated in other communities?
Yet another skill to help develop before the students enter the labor force is transferability. Transferable skills start by questioning how may skills used in one context, or industry, be exported to other contexts or industries? If we put into practice certain skills in a certain industry, how may those skills be exported to other industries with the aim of generating better results, more revenues and better performance from employees? We may mention adaptability, problem solving, teamwork, leadership, again critical thinking, communication, relationship building, among others.
Marcia: So, students may easily articulate those words at an interview. How can they convince the employer that they actually have those abilities?
Mariana: It is very tricky because we have very limited time. In the application processes, there are thousands of applicants, perhaps for the same job. Reaching the interview moment is our first goal, when the student is shortlisted among hundreds and only three or five will be interviewed, at least in a first round. The candidate has between 30 or 40 minutes to convince the interviewer that s/he is the best candidate. When you already have a professional background, the interviewer can see that in the CV. However, for a first job, at the interview, the candidate has a critical and limited time to convince the interviewer that they have the skills and knowledge to be an asset to the company, and that is very difficult to do.
Therefore, we have to mentor students. By mentoring, I mean giving them the tools. We must prepare them to respond, teaching what and how to respond in productive ways. For example, respond with real examples even if it is in sports. It is pointless if they cannot prove that they have previous working experience to use hypothetical examples because they will struggle to explain further. Therefore, it would be better to say, "I am a hockey player in Geneva, and I am the captain of the team…" These real-life examples will assist the interviewer to identify if perhaps the candidate is a leader, a manager, or have administrative skills. Providing a real- life example, especially when they do not have professional experience, is key.
Marcia: Would it be helpful, in terms of mentoring students, to walk through and to identify the soft skills that are required? For example, teamwork. Precisely, what are the elements you wish to see when evaluating teamwork. Also, in terms of critical thinking, what does it mean to be thinking in adaptable and complex ways? Would it be helpful for a mentor to walk through with a student and provide feedback on these skills?
Mariana: Right. That is why I said that it is important that they identify these skills with real- life examples. For example, at the university level, are they involved with an association, or do they have an affiliation with the student body that they are part of? What are the activities that they run? Do they have real-life experiences where they planned an event and can demonstrate that they may have event management skills, organizational skills and can manage an agenda?
Students should know that even with a diploma in hand, especially with their first job, they should do everything that is asked of them. Some students fail in their first jobs, simply because they refuse to do what is asked of them because they consider it low-level skills and they are above this because they have a university diploma. The predisposition of being helpful is going to count, as well as flexibility on the job. For what it worth, flexibility is another soft skill.
Marcia: Is it a general attitude to being open to putting in that extra touch, to being humble and helpful. When you meet someone, you have something like 40 seconds to make a first impression. You want that impression to be good. How are you going to do that?
Mariana: Totally. The attitude counts a lot.
Marcia: The disposition for doing certain things.
Mariana: Precisely, and you should display a proper attitude. Attitude can be represented in the attire, but it is not everything. Some people may wear well and wear the best clothes, but they have zero manners, or they show little respect for the person they have in front. For some people, punctuality is not that important; however, punctuality is an attitude, as well.
Marcia: Yes.
Mariana: If they ask you to be present at a certain time for the interview, be there at least 15 minutes in advance to show that you are interested and do not want people to wait for you. Announce yourself and be prepared to wait. In some cases, the interviewer may say, "As you are already here, let's start".
Predisposition and attitude are very important. How you speak to the person, the way you address the person, and here I would like to point out the importance of non-verbal communication, if you are looking at the interviewer or not, all are important.
It is not only because you have a diploma, that the labor market will open for you. Don't turn down the opportunity to work for a small company. It may not be one of those flashy company names that you want to write down in your CV, but never underestimate what you may learn from a small and less known organization. Very small companies, very small names, placed in a remote place, may give you an opportunity to go to the next level. Don't focus only on big companies, because small companies can give you a great opportunity to learn and grow.
Marcia: You can focus on the experience gained.
Mariana: Yes. I tell the students, "If you volunteer at an event, put that in your CV because it will exhibit that skill." Probably in ten years, you will not say: "I was volunteering in that event" but the volunteer skills are there, and you can explain at interviews how you acquired those skills.
Marcia: It will show that you have an interest for a good cause.
Marcia: You mention AI and scanners. So, how do they affect students' applications?
Mariana: Regarding AI, I will differentiate two things. The first one is the CV that goes through a scanner. The scanner is programmed to retain those profiles that have a 60-70% match. The rest are automatically dismissed. I recommend carefully reading the job description and if it says German mother tongue or Japanese mother tongue and if you do not speak any of these languages, it is pointless to apply. You can apply anyway, but you should know in advance that you will be rejected. Be realistic with that application and try to use the words that the job description uses to make them match. The CV must be accompanied with the motivation letter that describes the link between your profile and the company. What you can do for the company, what is the background that you bring to the company and what you can achieve for the company.
Marcia: Are there many companies using these AI scanners now?
Mariana: Well, big companies use scanners. They have the software to do that.
The other thing is how we learn about jobs, because that is also AI. There is a study done in the USA that said that companies create the algorithm to send the job alerts to certain profiles. It was discovered that Latin-Americans receive mostly those jobs related to construction. Indians and Pakistanis receive those related to taxi driving while the African American community receive those jobs related to lorry driving.
Why do some not receive those jobs that are closer to their profiles when they have diplomas from great national universities? That is the dangerous part of using AI because it seems not to create equally opportunities alerts; delivering disproportionality and unevenly job opportunities to job seekers. I read about it in different sources, but there was one that was published in October 2022 where northeastern American researchers explained how Facebook's ad delivery algorithm discriminates based on race, gender and age in photos.
Then, the next question that comes to my mind is what happens with names? Those African sounding names, Arabic names, Hispanic names may also be discriminated, not giving access to these people to the same job opportunities as others may have.
Marcia: In your paper, you mention "feedforward". How would you define "feedforward"?
Mariana: Feedback is what you bring from the past. Feedforward is projecting toward the future. Marshall Goldsmith defined feedforward as those inputs that help people envision and focus on a positive future, not a failed past. In other words, analyzing in the past (feedback) is the starting point for candidates, so the feedforward could work in their favor to elaborate their future. For example, identifying those gaps between the candidate's aspirations and the labor market and unleashing the opportunity to maintain their skills, upskill (reinforcing/increasing acquired and known skills) and/or reskill (helps the workforce acquire new skills) throughout their working lives. But I guess this will be good to discuss in a future interview.
Marcia: Thank you, Mariana, for your thoughts and ideas on what we can do to help recent graduates obtain that interview that may give them their first experience in the labor market.
Mariana: It has been a pleasure and I look forward to further cooperation and sharing.
By Marcia Banks - Researcher and contributor for Anglophone publications for LePôle